Zone & Multi Zone Thermostat Systems work by redirecting air to specific areas (zones) in your home, keeping your family perfectly comfortable and your home wildly efficient.
Get in the Zone: Your Comfort Zone
Corny, you say? Most definitely, but it's what every home owner strives to have. You want comfort for your family and guests that comes with an energy saving price tag attached. With zoning, you can have all that and more.
How Does Zoning Work?
System zoning is fairly simple and straight forward. Multiple thermostats are wired to a control panel that operates dampers in the ductwork of your system. The dampers will open or close depending on what the thermostats tell them they need. Zoning can be added to your existing heating and cooling equipment, but make no mistake, installation isn't as simple or straight forward. Leave installation in the hands of one of our talented HVAC professionals.
Zoning Benefits: The 3 C's
Comfort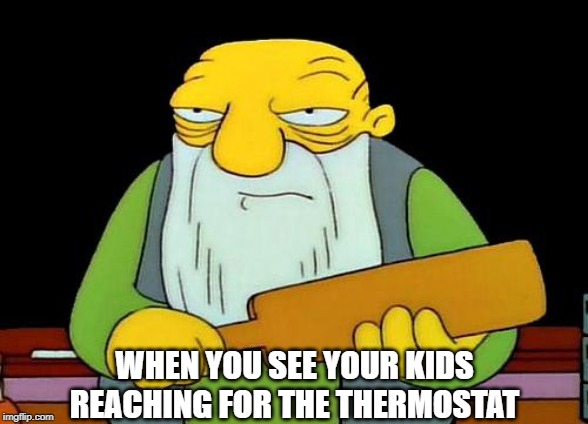 Does your family participate in the thermostat wars? Zoning can help put an end to this ugly, comfort conflict.
With a central HVAC system, the entire house is set at the same temperature, but there are often variations in temperature throughout the home. Your kitchen is warmer than the living room; the second floor is warmer than the first; your daughter is constantly complaining that her room is all caps "FREEZING!" – you get the picture.
A zoning system splits your home into several different zones that can each be set at a different temperature. A zoning system allows more people to enjoy their preferred temperatures.
Conservation
More people are looking for ways to go green and save on energy. *Studies show that adding zoning to your existing HVAC system can save you up to 30% on your utility bill. How, you ask? Thermostats in rooms that don't get used can be turned off, effectively stopping the flow of cold or warm air to these areas which results in major energy savings.
Control
When you choose to have a zoning system installed (by a professional, of course) you'll be amazed by the amount of control you have. Just as every room in your home has a light switch, every room will now have a thermostat. You don't leave every light in your house on, so why would you heat and cool rooms where there are no occupants?
Do you want your living room warmer than your bedroom? No problem. At bedtime during the summer months, your basement thermostats need to be turned completely off? Understood.
In fact, we think this makes perfect sense. We would love to help you set these controls up on your new zoning system, but we also know that you don't want to have to call us every time you want your zoning adjusted. We'll teach you how to get the most from the zoning system's easy-to-use interface and connection via app on your phone. You don't have to sacrifice your independence to maintain control over your home.
* Source: US Dept. of Energy, Energy Savings Potential and RD&D Opportunities…HVAC Systems
---