Sioux City Residential Indoor Air Quality Services
Clean Air, Comfortable Home
Indoor Air Quality (IAQ) is all about your health and comfort. Whether you're concerned about lack of/excess moisture in your home, or you're concerned about the long and short-term health effects of air pollutants, we have the solution. Our Indoor Air Quality Products are designed to address three key areas: Humidity Control, Air Purification, and Ventilation.
Maybe you've heard that your home's ability to maintain optimum humidity levels has an impact on your family's health and comfort. Did you know that it can also directly affect your property? Poorly maintained humidity levels can create (or worsen) very real structural issues in your home.
DEHUMIDIFIERS
Summer brings high heat and higher humidity. When your home is properly dehumidified, you feel it. If you suffer from allergies, you'll feel the benefits tenfold. Common allergy triggers like dust mites, mold, and mildew thrive in humid environments. Also, your air conditioner will run more efficiently in conjunction with a dehumidifier, saving both energy and money.
Bottom line: Whole home dehumidifiers effectively reduce moisture throughout your entire home. We offer a full line of dehumidifiers including Lennox's Healthy Climate dehumidifier. HealthyClimate makes your home healthier without the ozone byproduct that some portable indoor air quality systems produce.
HUMIDIFIERS
The lack of humidity in the Midwest is a problem during winter months. Dry skin, itchy eyes, static electricity, and irritated sinuses and throat are all signs that your home needs a healthy dose of humidity. Drum style, flow through, or steam; split-system or whole-house: we have all different kinds of humidifiers to choose from. Our HVAC experts can help you determine which model is right for you, and provide guaranteed professional installation. We'll make sure your unit is properly registered with the manufacturer, validating the warranty. Our Suter Heroes will also make sure that you understand how the unit is operated and explain your system's ongoing service and maintenance schedule.
AIR PURIFIERS
Indoor air quality ranks as one of the most influential factors on your health. According to the Environmental Protection Agency (EPA), the air inside your home is 2-5 times more polluted than outside air. Luckily for you, you can do something about poor indoor air quality. We offer a wide selection of air purifiers; if you already have one in your home, rest assured that our Suter Heroes are qualified to service and repair any make or model of air quality or ventilation equipment you have.
As a Lennox Dealer, We Offer Our Customers The Latest in Comfort Technology. 
Every home is different, and every family has their own comfort sweet spot. We're committed to helping you choose the system that's right for you. Our Home Comfort Assessment is designed to find the best solution to fit your needs and your budget.  Schedule an appointment with one of our HVAC experts to have your assessment completed – for free, and without obligation.
Air Purification and Ventilation: Services, Repairs, and Installations
Filter Upgrades
Today's homes are more energy efficient than ever which is great for the environment and your wallet. This "tight" construction is not great for indoor air quality. Airborne particles are being trapped indoors and re-circulated into the air your family breathes. Disposable filters, although inexpensive, will only prevent bigger particles from gunking up your system. High-efficiency pleated filters will screen out the smallest particles. They are very helpful for those with respiratory issues or autoimmune disorders. Filter upgrades improve indoor air quality and can reduce the cost to operate your HVAC system. Learn more about choosing a furnace filter based on its MERV rating.
Order Filters Today
Our filters come at a price you'll love, plus free shipping. Get an extra 10% off when you sign up for auto-delivery. Get your filters delivered when it's time to change them. This reduces wear on your HVAC system, helps you breathe easier, and lowers your energy bills.
Duct Cleaning
Do you know what's living in your ducts? Years of dust and particle buildup mean that unhealthy toxins are being continuously re-circulated throughout your home, leaving you vulnerable to bacteria, viruses, and lung irritants. It's important to get these cleaned!
Get Your Free No Obligation Quote
Residential customers can get a free no-obligation quote for a new HVAC system. Just fill out the form to get started.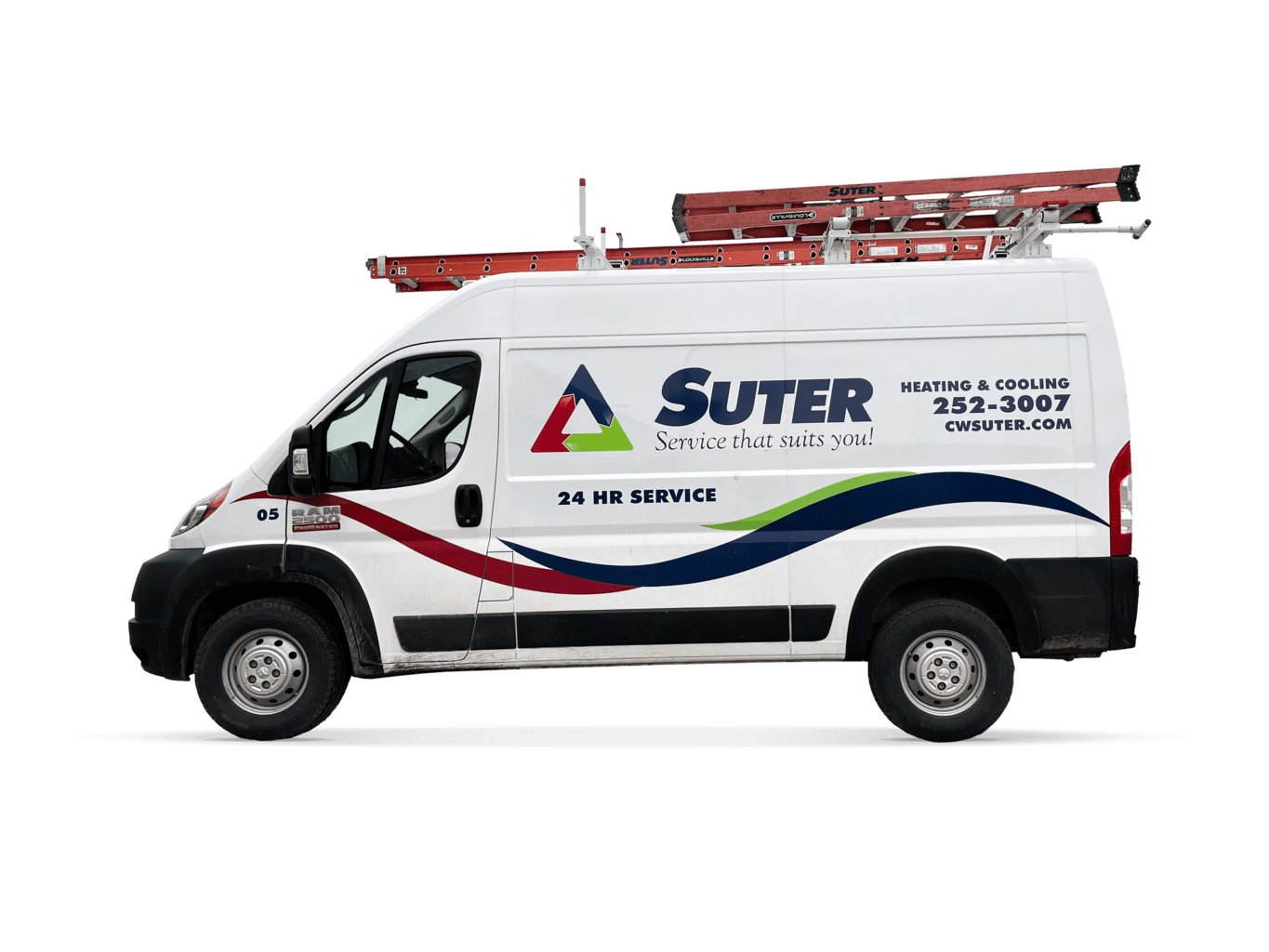 Need Help Right Away?
24/7 Emergency Service Available.
If you need emergency service, you can get a hold of us right away by calling us at 712-252-3007 where we are available 24/7.