COVERAGE FOR YOUR FURNACE, AIR CONDITIONER, HEAT PUMP
We know not everyone needs coverage for a heating and cooling unit, so we've made our Comfort and Convenience Maintenance Plan flexible enough to cover every family. We offer the following coverage combinations:
Heating Only: Our HVAC Technician will visit your home to perform your annual furnace maintenance and inspection.
Heating and Cooling: Twice a year, our HVAC technician will visit your home: once, to perform your furnace maintenance and once to perform your air conditioning maintenance.
Your gas furnace, heat pump, air conditioner – these are an investment that increases your home's value and efficiency, as well as your health and comfort. It only makes sense that you want to protect that investment. We couldn't agree more, and when we revamped our HVAC maintenance plan, we had homeowners like you in mind.
Dirt and neglect are the top causes of heating and cooling system inefficiency and failure.  To ensure energy efficient system operation, it is important to perform routine maintenance.  Proper maintenance by a qualified technician is one of the most important steps you can take to prevent future problems.
Check thermostat for proper operation and change batteries
Change filter †
Check limit settings and safety controls
Clean humidifier and humidifier drain
Change humidifier filter †
Lubricate moving parts
Inspect heat exchanger for cracks and airflow restrictions
Check for gas leaks and proper gas pressure
Inspect ductwork for visible breaks
Check for proper voltage to system
Clean pilot assembly
Check and replace belts if necessary
Check for proper ground to fuse box
Oil and lubricate motors
Vacuum clean burners
Check temperate rise across the furnace
Check ignition safety circuit
Check igniter resistance
Check indoor bearings
Check chimney for restrictions
Check fan switch for proper operation
Turn dampers to appropriate position
† Cost of filter not included
Check thermostat for operation
Clean evaporator drain line, condensate pump and traps
Check indoor bearings
Change filter †
Clean condenser coil
Oil condenser fan motor
Check condenser motor bearings
Check belt and replace if necessary
Check refrigerant charge
Check temperate drop across air conditioner coil
Check electrical connections
Check equipment and verify integrity
Check for obvious refrigerant leaks
Check indoor blower motor relay
Check superheat and sub-cool
Check indoor motor for proper speed
Check refrigeration system for proper operation
Turn dampers to appropriate position
Check control boards and sensors
Add environment friendly treatment to drain pan
Test stand alone capacitors
Check motor amp draw
Lubricate moving parts
† Cost of filter not included
MAINTENANCE PLAN BENEFITS & FEATURES
Two annual inspections on covered heating and cooling equipment
30 day labor warranty on repairs
10% discount on parts and labor for repairs
Increased efficiency and extended life of equipment
As a CW Suter Comfort and Convenience Plan customer, you are entitled to receive priority to your service requests
Terms and Conditions
Plan coverage limitations: Negligence by customer, air distribution system, venting system, high voltage electrical, damage caused by fire, water, ice etc, corrosion and deterioration of coils, casings, cabinets, or structural support, damages caused by alterations to your heating and cooling system and the reclaiming and recovery of refrigerant are not covered by this plan.
You can get in touch by phone at 712.252.3007 or complete the following form. Please note that we will be in contact with you via telephone to finalize your plan and complete the payment process. You can expect a call from one of our friendly Customer Care agents within the next business day.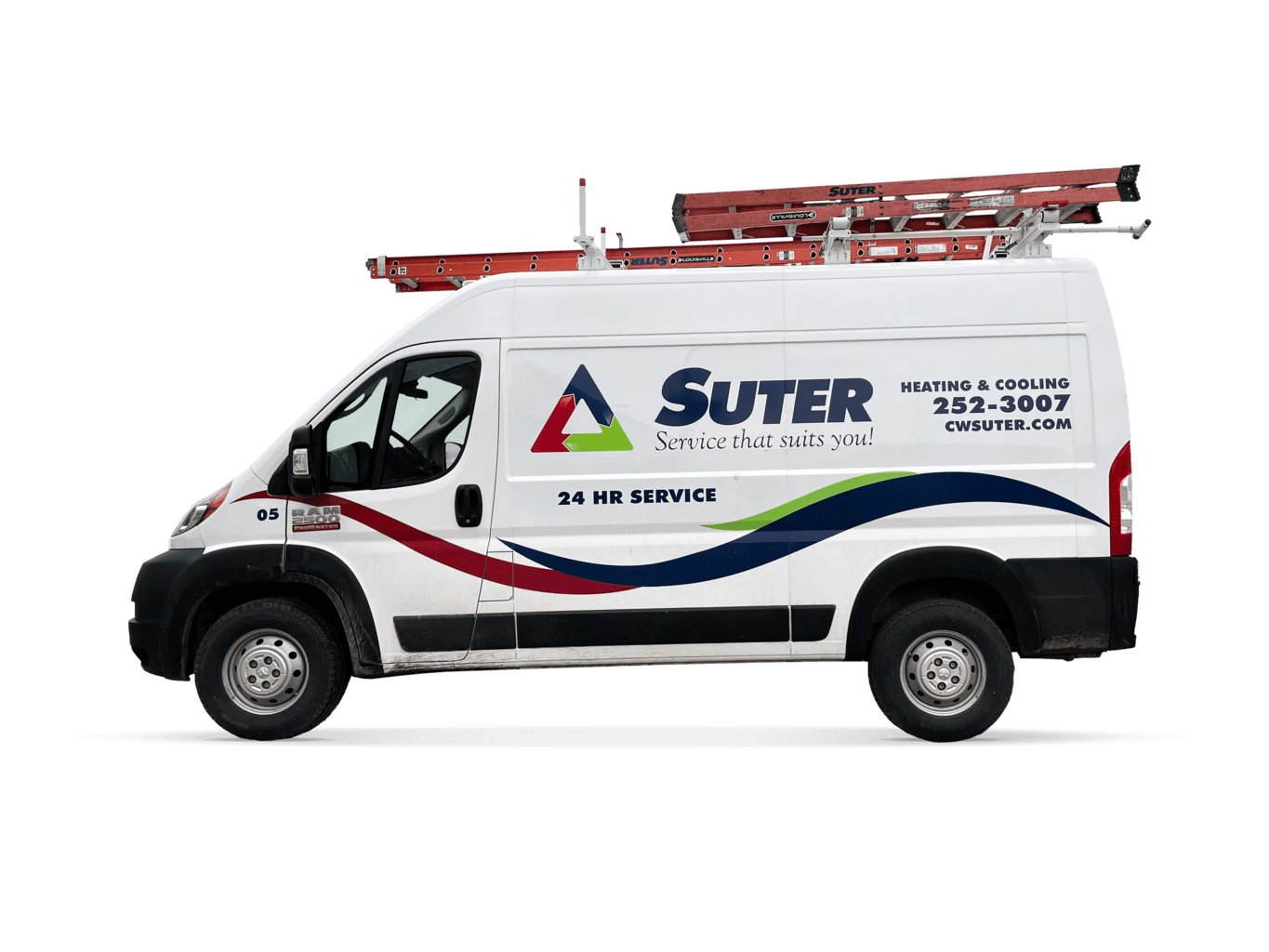 Need help right away?
24/7 emergency service available.
If you need emergency service, you can get a hold of us right away by calling us at 712-252-3007 where we are available 24/7.