Commercial HVAC and Plumbing  Services
We're Experts in Helping Businesses Run Efficiently – and Profitably.
We offer a wide range of commercial HVAC and plumbing services to a wide range of customers in every industry. We provide service and expertise in everything from pre-construction and fabrication to on-site construction and installation to maintenance contracts. Don't see what you need? Ask us!
If you're committed to running your business with pride, purpose, and efficiency, then we have something in common. Those qualities have guided CW Suter Services for the last century. Operating from Sioux City, IA, we've grown to become the largest commercial HVAC, plumbing, maintenance, and construction services provider in 32 counties over the tri-state area. We have over 180 employed dedicated to providing you superior service every day, on every job, from HVAC installation to our commercial maintenance services.
Customer Reviews
"We had a great experience with Suter. The team was very professional, thoughtful, and excellent. They continued to work until the job was complete. It took a few days to complete the job. We purchased a new heating system. We had a few challenges with our installation that required relocation of water heater and plumbing changes. The team worked through the challenges as experts. I would highly recommend Suter."
– Joy Taylor
"Technician was prompt, courteous, and very quickly diagnosed my furnace issue.  We use a ultra-sonic cool mist water humidifier. Our tech let us know that using one of these with regular tap water often results in furnace filters getting clogged due to small mineral dust particles being put in air. Replaced filter and furnace was running again."
– Roger Chihak
"Suter is awesome! I've had them do my preventative maintenance for years and they are always so friendly and professional. Jose does excellent work!"
– Carin Eckhoff
"The installation went flawlessly, in spite of the rain. The installers were not only nice and enjoyable, they knew the task at hand, and how to best achieve it. I couldn't be more impressed, and I thank you for all Suter has done. I highly recommend this company!"
– Bill Wolf
"Service technician was thorough, professional and polite. Answered all my questions. My a/c is cooling beautifully. I appreciated him putting booties on over his shoes too. I would recommend Suter to anyone needing services they provide."
– Sandy Rol
"Outstanding professional service! Truly nice people ~ a great combination! I highly recommend. Thank you Suter!"
– Terrie R
"The technicians are always pleasant and take the time to do their jobs right. They also explain what they are doing and answer any questions you might have."
– Crystal O'Reilly
"Suter came out to check the AC unit on the very day that I received a reminder card from them. Now that is service!!"
– Michael Tokarcyk
"Very professional, affordable, and experienced!Ben was so helpful on more than one occasion. He was patient with answering any questions and very friendly. We were without heat but within an hour of his visit we were back on track and haven't lost heat since. I appreciate you so much!" 
– Natacia Carrizales
"My family was out of town on vacation and our house sitter called to let us know that our thermostat was totally dead and they maybe smelled a small fire. Of course the heat has to go out at -10 degrees when we were 1500 miles away from home. I called and promptly got an appointment. They were in contact with me and my house sitter, efficiently got everything repaired. What could have been an absolute nightmare was handled quickly and professionally. I will call these guys every single time from here on in."
– Michelle Wing
"I decided to upgrade my old HVAC System. I had several companies bid my project. Sutter did an amazing job from the bid process to the installation. Installation technicians Dave and Ross were professional and took the extra time to ensure I understood the new system and its capabilities.  They were respectful of the home and made sure flooring was protected and remained clean as the installation progressed.  I am a very satisfied customer and feel I am in good hands going forward. Great job Suter!"
– Mike Drahota
"I would recommend them to anyone needing a new heating or cooling system! Everyone was friendly, reliable, and professional!"
– Jacob Hobza
"Knowledgeable, solid service and repairs, professional and friendly as well. They help you when heat/cool problems are tough. You can count on Suter."
– Dave Sherrill
Looking For Pricing?
Get a Quote Today!
For pricing and to learn more contact us at 712-252-3007 or fill out the form to get started.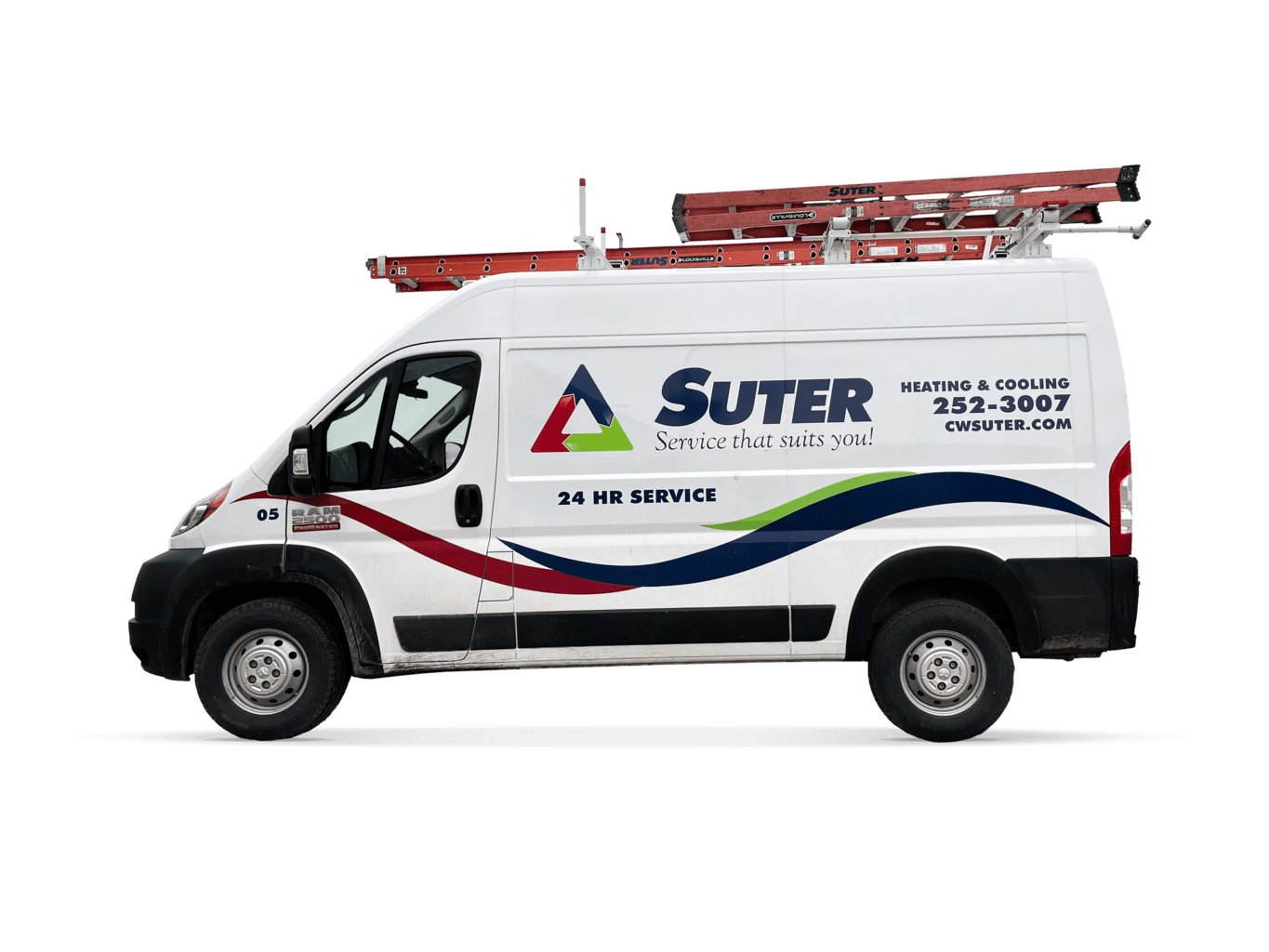 Need Help Right Away?
24/7 Emergency Service Available.
If you need emergency service, you can get a hold of us right away by calling us at 712-252-3007 where we are available 24/7.